Latest news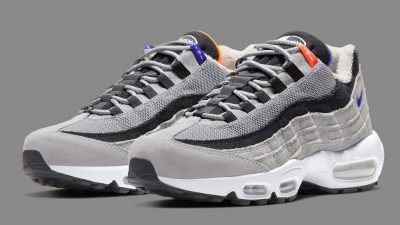 In celebration of their upcoming 20th anniversary celebrations with Nike, Loopwheeler is due to release the Loopwheeler x Nike Air Max 95. Designed to replicate...
8 days ago · Paige French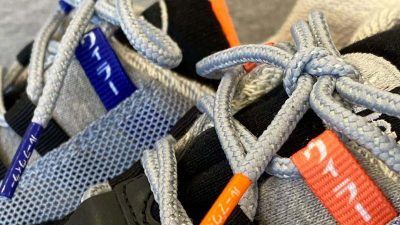 While this certainly isn't their first collection, it could well be the best Loopwheeler x Nike Air Max collaboration yet. A brand that not many people have hea...
11 days ago · Adam Cheung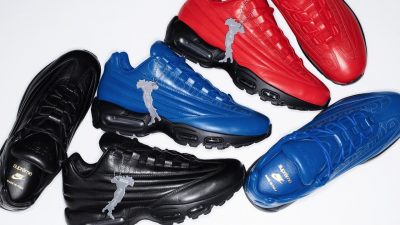 Following the release of their The North Face Fall Winter 2019 collection last week, Supreme have now officially unveiled the Supreme x Nike Air Max 95 Lux, and...
a month ago · Adam Cheung
One of the most influential sneakers ever released, the Nike Air Max 95 enjoys a huge following thanks to that iconic and timeless look. It was first imagined by Nike designer Sergio Lozana. Just like many before it, the Air Max 95 arrived with visible Air in the heel, a feature which never goes out of fashion.
It's the wavy lines of the upper which makes the Nike AM95 so distinctive. Hundreds of variations have launched over the years from suede-crafted styles to collaborative releases such as the atmos Animal Pack. For those winter months, a range of Ultra colourways brings additional assurance thanks to the hard-wearing synthetic upper.
This 90s classic still influences the modern street scene. That's hardly surprising given the comfort and style matched with visible cushioning underfoot. Take a look at some of the current releases below as well as breaking news covering the most sought-after Air Max 95s.